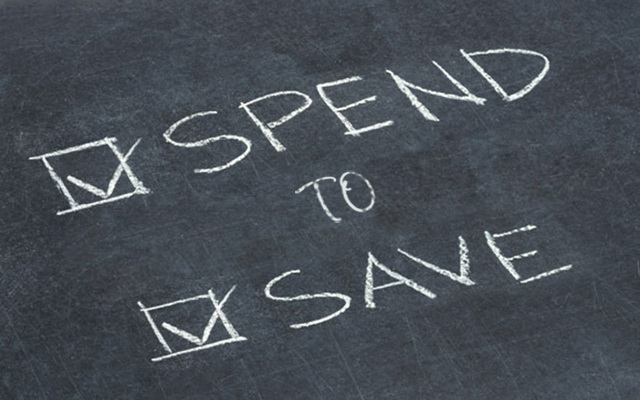 Whether you let out properties, rent your home, or own it, there are certain responsibilities with which you should – or must – adhere.
It can seem like cutting corners is a great way to keep costs down. But this can be a false economy for a number of reasons. Spending more on preventitive and proactive maintenance is actually the smart way to avoid big bills in the log run. Here's some of the factors you might want to consider..
If you're a tenant
Particularly if you've never rented a property in your own right, you might be oblivious to the rules around moving out. The beauty of a rental is that you start out with a clean slate. Literally. Lettings agents and even private landlords will usually employ professionals to make your new place spotless. This takes care of anything that has been left in a poor state by the previous occupants.
It seems wonderful, until it's your turn to move. You spend an age – and a whole lot of elbow grease – getting everything ship shape. But you still get a bill for something you've missed. Or something you've not cleaned well enough, like the windows (inside and out). Windows are easily forgotten in the flurry of moving and far harder to clean to a high standard than other surfaces. If the exteriors are difficult to access, or the weather conditions make it tough to see streaks, it makes far more sense to get professional window cleaners in. Chances are the cost will be much less than the subtraction from your deposit will be, if you leave it to the agent or landlord to call someone in after you've left.
If you're a landlord
Most landlords in Edinburgh and Glasgow deal with flats – and flats mean common stairways. These can be the cause of many headaches, especially when you're not around to take care of your share of the cleaning. Avoid disputes with neighbours and tenants, by using a stair cleaning service.
If you have serviced apartments, airbnbs, festival or short term holiday lets, you'll need to be on top of every aspect of cleaning and maintenance. Professional cleaning solutions for your windows, patios, driveways, stairs and building exteriors will ensure your property looks immaculate. Higher standards equals considerably higher prices. Especially in Edinburgh in August, when the sky's the limit.
If you're a homeowner
Much like a landlord, your home is an investment. When it comes to selling, power washed outdoor areas, sparkling windows and decluttered gutters make a big difference to prospective buyers. They all add to your kerb appeal and asking price. Ongoing window maintenance protects against oxidation and stainage. Prevention is far cheaper than cure – rather extend the life of your current windows than foot the large bill for replacement (not to mention the hassle).
As we're now into peak moving season for buyers and renters alike, there's no better time to take stock and take action. What do you need to do today, to prevent costly and time consuming problems tomorrow? Let us help.