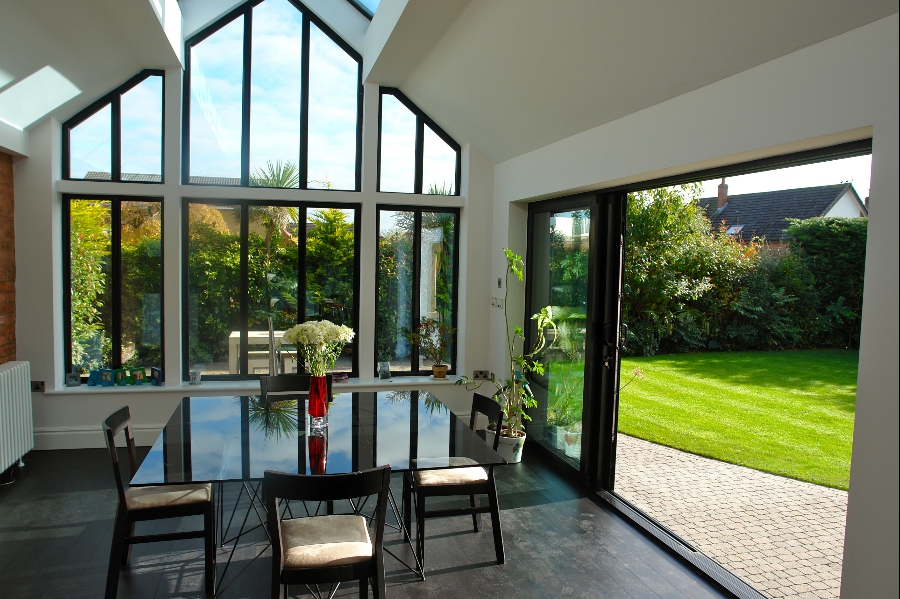 Are you fortunate enough to have stunning windows?
Scottish architecture has long been generous with gorgeous building features, be they period sash and case windows, or contemporary designed glass structures. Sometimes they can be a challenge to maintain though. This is where it's well worth calling in the professionals. Feature windows are usually more expensive to replace than standard ones. So regular cleaning is vital to protect against damage, erosion and weathering. Not only because beautiful windows deserve to look great, but because it'll cost you far more in the long run, should you neglect them.
Feature windows with detail
Perhaps you have intricate and unique window designs. Tudor or New York loft style grids look great and add a lot of character to your home. But it's especially time consuming and fiddly to clean them. Dirt gathers at the edges and with many more edges in compex designs, chances are your windows may look dirtier than standard ones. Having them professionally cleaned by a company with the right tools and know how for the job, is far quicker and may be less expensive than you think.
Expansive glass structures
Especially in Scotland where sunshine and light can be lacking, glass based extensions and annexes are increasing in popularity. So too are full width bifold doors. These make for stunning spaces, providing improved functionality. They impress visitors and add significant value to your property. However, you can be sure that streaks left after cleaning will stand out. With that much glass, if your technique isn't spot on, you'll have a whole lot of streaks. Clean and clear glass on the other hand will really enhance your experience of these contemporary features.
Tall and high windows
Period windows are a mainstay of Edinburgh and Glasgow buildings, found in grand townhouses and historic tenements. The height of these buildings usually precludes owners and tenants from cleaning the outside themselves. This is particularly so with sash and case styles, which prove tricky to access. They're also some of the most expensive window types to replace. So, not only is it well worth keeping these beauties looking fantastic from an aesthetic perspective, but maintenance with experienced, careful, cleaning methods and purified water, will increase their lifespan.
Chances are, if you have a property with feature windows, you've paid more than one with standard structures. It's an investment. Not only are they a daily delight, but they add kerb appeal to your home, and create an impressive image for your business premise. So give these features the special care they deserve.