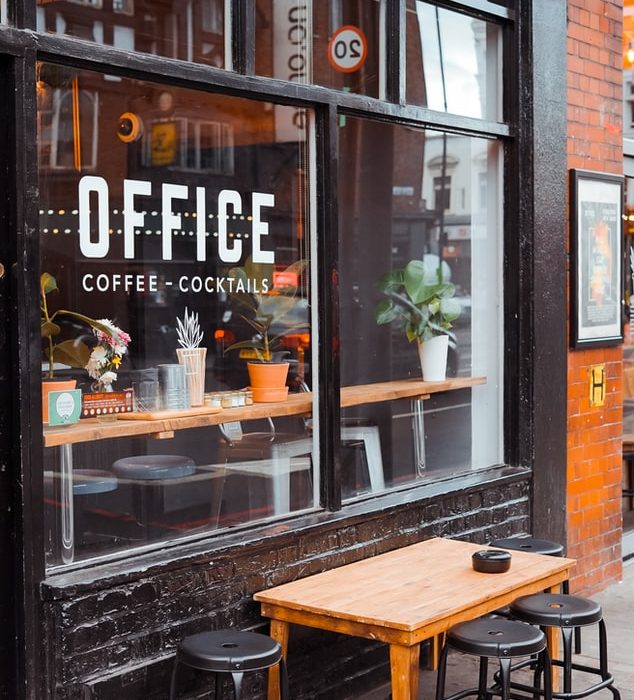 There's no doubt about it, it's been a tough time for business owners over the past few months. Especially those that are small, independent or had been just starting out when COVID-19 hit. But with restrictions being gradually lifted, the end is in sight. If you're in the process of reopening your business after a hiatus, we have some tips for getting more customers through your door.
Re-opening after lockdown
Perhaps you own a cafe, restaurant, shop, showroom, studio, salon or provide a service from a retail unit. If so, you may be thinking toward plans for re-opening your business. While there's likely to be strong demand from consumers, you'll also likely need to make up for lost time. So the more you can do to increase revenue, the better. And this starts at your front door.
Smarten up your frontage
This is the first thing any potential customer will see. Whether passing on foot, in a car, on the bus or by bike, a great looking premise will get noticed. Slick branding, logos and displays are all important, but if your frontage is dirty, it'll be a turn-off. So what could and should you clean?
Windows
Most premises have large ones to showcase goods, show off the interior or create a sense of transparency. These take more work to maintain than standard-sized windows. Large panels of glass are tricky to get smear-free unless you have the skill and correct tools. We recommend you arrange weekly window cleaning – depending on your location – to make both your exterior and interior environment as appealing as possible. And don't forget the glass on your door too. Even if it's ajar during opening hours, potential customers may peruse your premises when you're shut. You should always have it looking its best.
Walls, patios and decking
There's much than can be transformed with a power wash. Do check that the surfaces are suitable for this and that they don't fall under a listed building category. Cafes and restaurants with outdoor terraces will benefit from this. And if you don't already have an outdoor area, you may want to consider adding one to make trading with social distancing possible.
You may also want to use an A-board or update your signage. Waterproof decorative touches, like exterior flower garlands or planters, are also very popular at the moment. Eye-catching visuals and bright colours are a useful way to stand out from the crowd.
If your premise doesn't look inviting, you'll attract less attention from passers-by. Spruce it up and keep it that way to create a buzz, make your place feel inviting and pique interest around your brand.