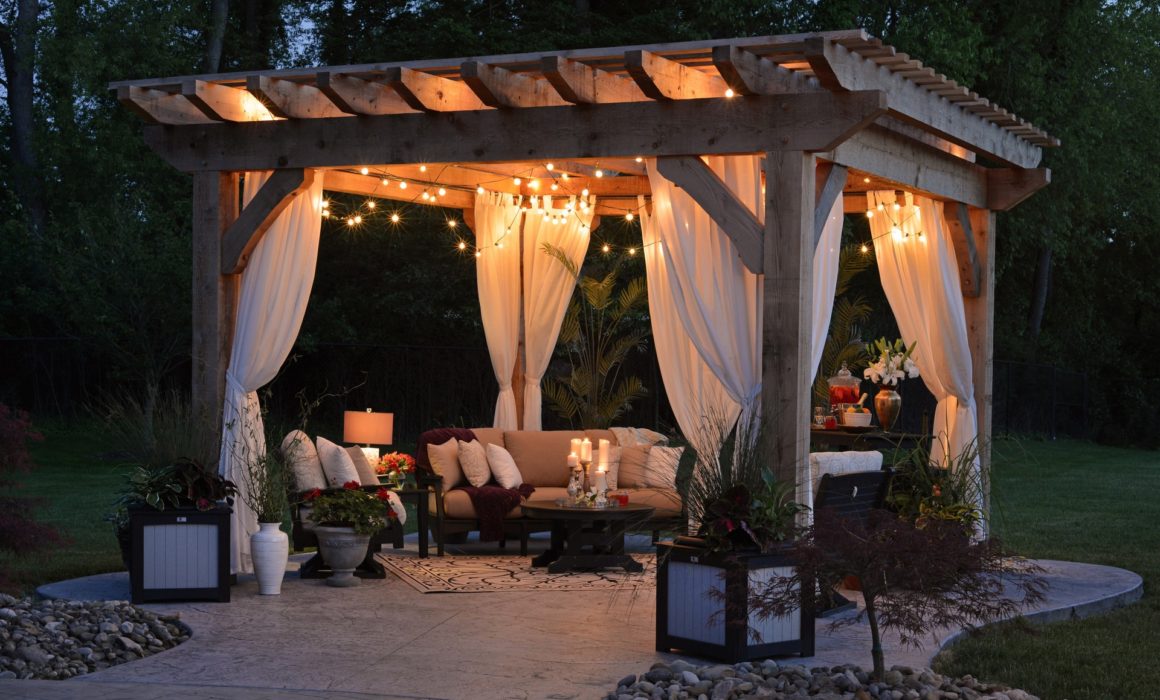 As pub gardens reopen and al fresco dining becomes the norm, the focus is on maximising the opportunity for your exterior space. Whether you run a business in the hospitality sector, own a bar or simply want to entertain friends and family in your backyard, we have the lowdown on how to create an outdoor paradise for entertaining.

Power washing 
It may be obvious to begin by getting any available area cleaned up. But professional power washing can take this to the next level. The kind of grime that gathers outdoors is much tougher to remove than indoor dirt, so your standard scrubbing and detergent just won't cut it. However, greying moss-covered slabs can be transformed, gungy decking can be revived and even walls restored to their former glory with a pressure wash.

Cover up with cushions
New outdoor furniture will be pricey, so if you don't have the budget for a high end revamp, cut some corners with cushions on your existing garden tables and chairs. Comfy seat pads will encourage customers and guests to linger longer, while bright, scatter cushions add style. Tropical prints create a fun fiesta feel, while Moroccan and Aztec patterns are ideal for contemporary sophistication.

Inject some colour with paint
Decking, patios and concrete walls don't have to be drab. Once they've been professionally cleaned, staining or painting is so much easier. So if you fancy something bold and beautiful, go crazy with your colours – you can always paint over and change it up next year.

Add some activities
As larger indoor gatherings won't be possible for some time, spacing out in the fresh air is the answer to getting Scotland's social life back on track. For those planning a long stretch outdoors, an activity can add to the fun – especially if kids are going to be there.. This is something parks and savvy bars have long caught onto. Super socially distanced garden games that won't cost a fortune include ping pong and swingball.

Light it up
Lighting is the final touch and a quick route to creating ambience. Candle filled lanterns and hurricane lamps add a touch of romance perfect for date-night. Fairy lights conjure a magical atmosphere, while some solar-powered industrial-style bulbs create a contemporary urban-chic vibe. And if you need some inspiration for great value decor pieces, check out this fantastic low-budget garden makeover.

Create an outdoor paradise for entertaining, beginning with a transformational power wash. If you own a hospitality venue or want to spruce up your domestic space, we can offer a no-obligation quotation. Kickstart some summer fun today.