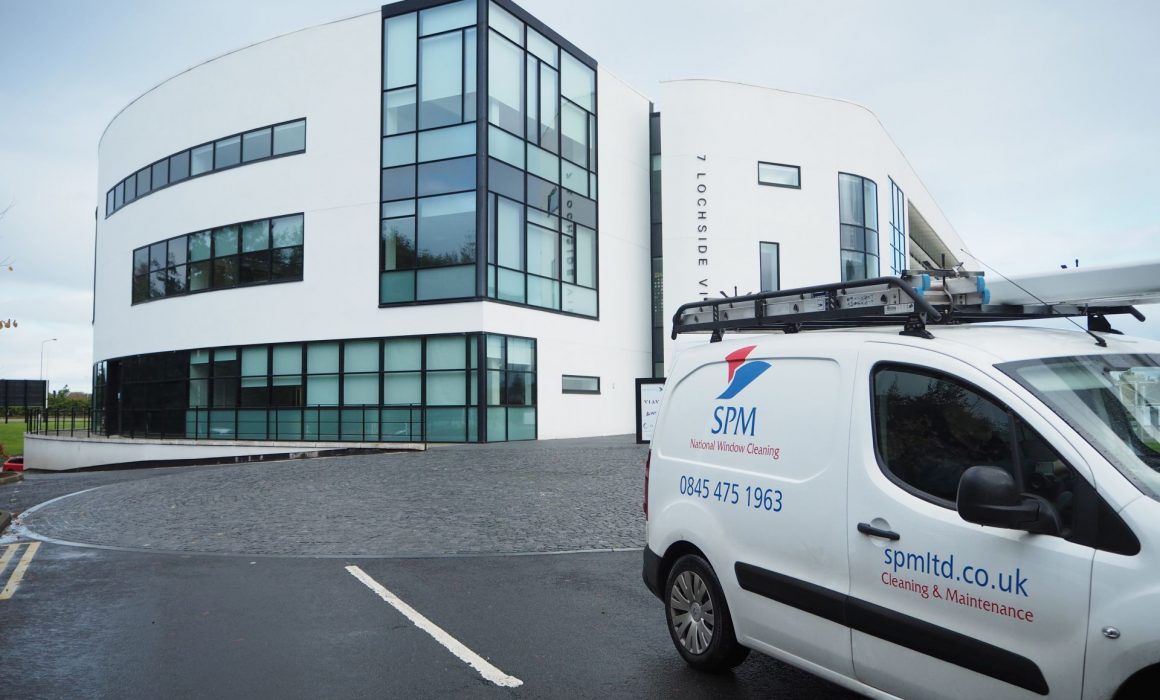 If you run a small business, manage a large enterprise, or are just setting up, competing demands can mean that cleaning and maintenance falls far down the list of priorities. 
This can be particularly true if your premises are not a direct trading storefront. But image is everything these days. A clean and fresh looking office sends a subtle message of professionalism to your staff and visitors. And this has a considerable knock on effect to your reputation.
DIY versus a professional service
There's a time and a place for doing things yourself. Especially where you have no budget or option to hire a pro. Or perhaps you're a small enterprise, just love cleaning and are super thorough. However, there are many scenarios in which contracting a dedicated cleaning and maintenance company is undoubtedly the best option.
Many buildings have hard to reach windows, skylights, guttering or even solar panels. Accessing and cleaning these requires specialist equipment and techniques. Having these means we not only do the job better, but we also do it far quicker and more effectively.
If you plan to undertake much of your own cleaning, it's worth calculating not only the time you'll be losing in terms of an hourly rate, but the benefits your business loses when you divert your energies to other tasks. The chances are, your time is much more valuable than you might realise. Spend it growing your brand, rather than cleaning.
Safety, integrity and efficiency
Health and safety regulations must be adhered to. Protect yourself, your staff and your business by not taking any chances. Professional fully trained staff like ours use certified and checked building safety systems. Ethics and environmental impact are big news too and important considerations in your business. Contracting a company who puts this at the forefront of practice, ensures you're playing your part in acting with a global and socially conscious mindset.
There are many moving parts to manage in any business, large or small. So why not make your life easier by passing some of the hard labour to a cleaning and maintenance service provider. Setting up a contract for regular visits gives you one less thing to worry about and organise, meaning you can focus on making your business the best it can be.

Need help finding a suitable contractor? Give us a call, email or visit in person, to arrange your free site survey and quote.