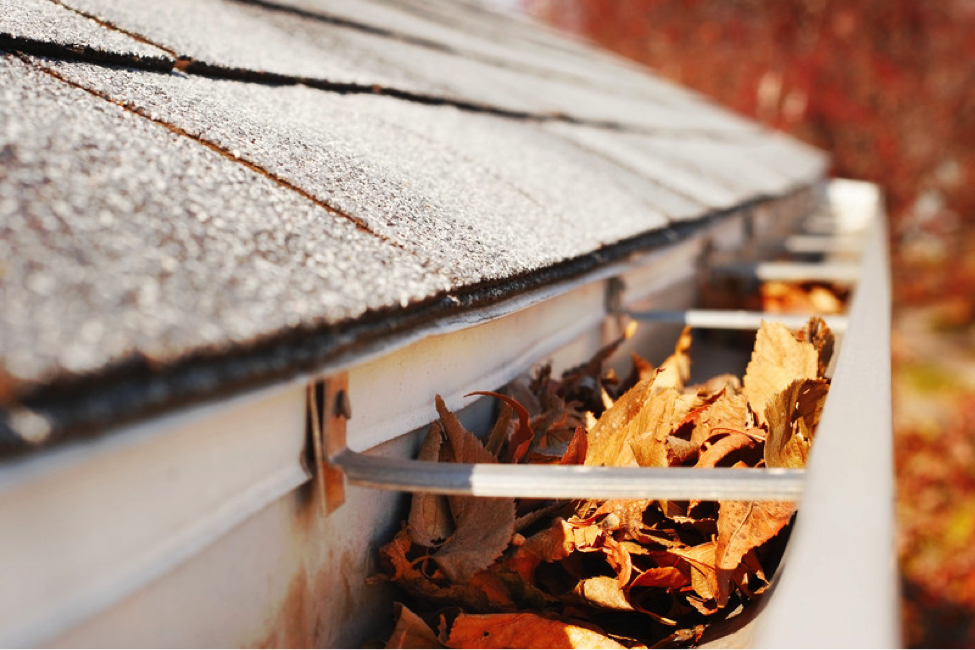 Parts of your property are all too easy to forget about. Guttering is barely visible from the ground and you certainly can't see what might be lurking in it.
So the assumption is: nothing. While you might not be paying them much heed, birds, critters and mother nature will be taking full advantage of those gutters. So when it comes to property maintenance, out of sight, out of mind, is not the best approach.
The problem with blocked gutters
Gutters are in place as a route for rainwater from the roof down to the drains. Anything that might obstruct this watercourse will eventually cause a blockage. If this happens, then the water has to form a new pathway. It may force breaks in the existing gutters over time, or worse still, the water could build up, causing damp issues that quickly spread into your home.
Cleaning is cheaper than repairing
We all know that prevention is better than cure. The cost of having your gutters cleared via a professional service – whether that be for your domestic dwelling place, or business – is far less than the outlays required to replace a section of it. Damp is even more difficult and expensive to fix. It can cause wood rot to the surrounding timber, as well as health issues for the property's inhabitants.
Autumn is the time to get your gutters checked
Summer has now departed Scotland. The presence of crunchy, fresh, fallen leaves everywhere marks the change in season. But consider how much of this debris is now in your gutters and making its way into the downpipes. If your property is near to deciduous trees (ones that lose their leaves) and bird life, it's important to be especially vigilant. However, be aware that with the high winds of recent weeks, there's every chance all sorts of junk has blown into your guttering. Even if you're in an urban, built up area, This time of year also brings us closer to the inclement winter months, during which, dealing and living with damp problems becomes increasingly miserable.
If you're unsure whether your gutters are in need of an autumn clean, do give us a call, email or visit in person. Whether for your home or commercial premises, we can arrange a free, no obligation, site survey and quote. Regular checks and simple maintenance will ensure your property is kept in tip top condition, so you won't be gutted by blocked gutters.