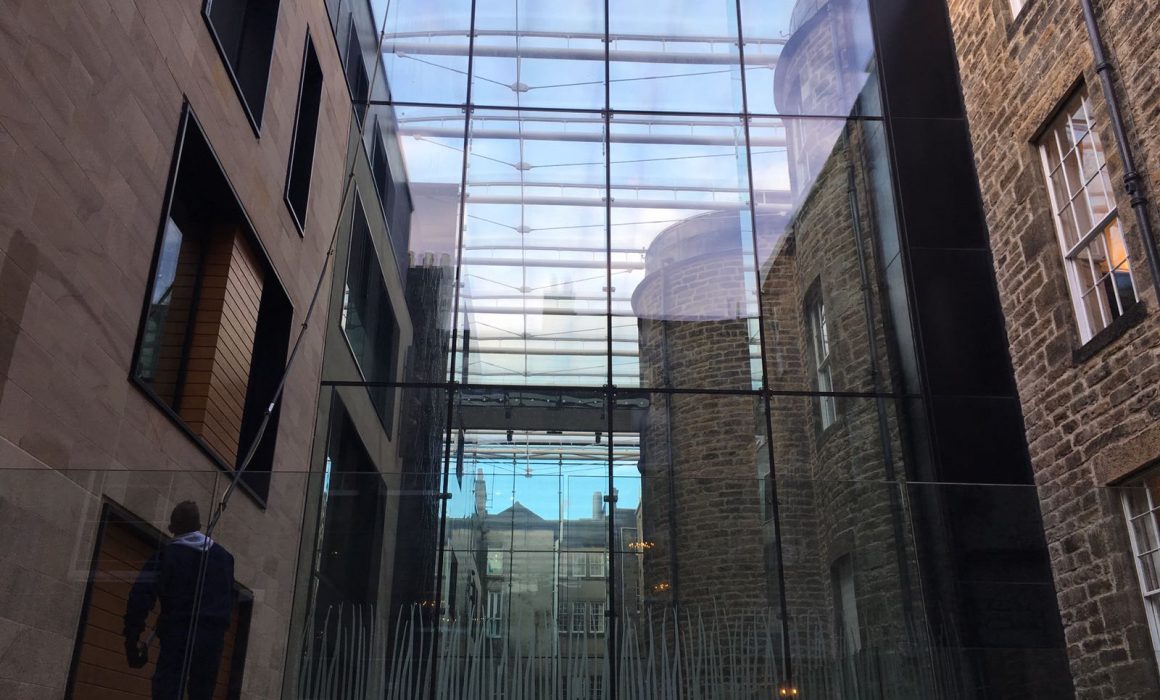 Choosing the right service for window cleaning in Edinburgh can be difficult. Taking the time to learn what to look for can help you avoid potential trouble and costs down the road. Read these 5 tips to make sure you pick the right window cleaners on the first go.
1. Are They Qualified and Part of an Approved Trader Scheme?
First, ensure they're licensed and part of an approved trader scheme. Also, look for mentions of The British Window Cleaning Academy or the Federation of Window Cleaners. Do they have any badges on their website? Are they Safe Contractor Approved or certified by a government scheme like ContructionLine? Being certified by these associations is a clear sign of professionalism and quality.
2.
Do

 they have the necessary insurance?

Insurance is essential when it comes to trade work of any kind. Any professional, reputable company will have the necessary insurance. Most of all, make sure that your window cleaners in Edinburgh have insurance for both damages and safety. And, if they don't have the cover, do not contract them under any circumstances.
3. Do they have the proper equipment and skills?
A professional and experienced company will have all the proper equipment and skills. Also, ask about the techniques and tools they use. Especially if you're hiring for a larger contract. Also, have a look on their website to see if they use a well-established method like The Reach and Wash System.
4. Are they experienced?
Find out how long the company's been trading. Because experienced window cleaners are likely to provide a better service. This is very important if you're looking to hire for large buildings or many sites. Ask if they deal with large contracts often. If so, you can be more confident in their ability to handle yours.
5.
What

are other people saying about them?

Finally, check to see what other people are saying about the company. Use review sites to weed out any companies with horror stories in their past. Does the company provide references? Also, is the company open about the work they've completed for past clients? A trustworthy, reputable company providing window cleaning in Edinburgh will have good reviews.
Are

you looking for a service for window cleaning in Edinburgh?
If you're looking for a window cleaners in Scotland or Northern England, look no further. Because SPM ticks all the boxes on this list. We've grown our business on a foundation of honesty, integrity and operational efficiency. We ensure a safe working environment for our staff, our clients and members of the public. And, we provide a high-quality service at a competitive rate.
Contact us or call us on 0845 475 1963 to request a free site survey and quotation.